Birding Pelagics and Endemics in Galapagos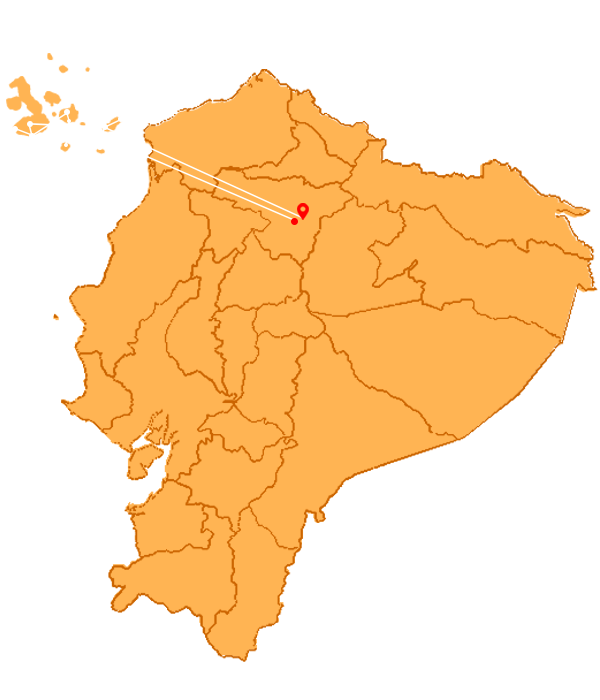 Charles Darwin made an archipelago famous. But why? The beauty of Galápagos is exceeded perhaps only by its uniqueness. The islands popped out of the ocean as bare rock that had to be colonized over a long and seemingly impossible process. Species that arrived from the mainland and were able to survive isolated adapted and became new species over the millennia according to Darwin. As we visit different islands, we can see these adaptions and understand how he came to his conclusions. Many people visit Galapagos for this reason alone, or to experience the amazing marine wonders and animals without perceivable fear of humans. Some people wish to swim with the sea lions or marvel over the giant tortoises. Others want to swim with sharks or just experience dessert islands. We will do all of these things. But, our observations will go far beyond those of the normal tourist. The island chain boasts over 30 endemic bird species and is in a prime location for finding pelagic birds! Add in the possibility of migrants and the birding scene is quite rich indeed! We will be going on a special route designed to give us the best opportunities possible without breaking park rules to get all of the endemic bird species possible in this magical place. Join our 8 day Birding experience in Galapagos and see the islands in a most special way your bird list will thank you for!
Destination

Included

entrance fees

Flights

Food (3 meals daily)

lodging

Personal Guide

Professional bilingual guide specialized in birds and natural areas

Professional touristic transport

taxes

Not Included

alcoholic beverages

extra activities

snacks

souvenirs

tips
Tour Plan
Day 1: Quito to San Cristobal and Highlands of San Cristóbal
An early morning transfer to the airport and a flight to San Cristobol's airport will transfer us into Puerto Baquerizo Moreno. The bird life will be obvious before we even make it to our hotel. We will check in as fast as possible and bird the interior of San Cristobal. We will tick a number of Galapagos endemics right here on the first day, as well as experience a nice variety of habitats as we change elevation. The Junco lagoon offers nice habitat for harder-to-find finches like the Woodpecker and Vegetarian Finch. The arid zone and beach at the end of the road will be a nice place to warm up after walking around in the surprisingly chilly highlands. The finches here used to be fed, and still have the habit of coming up remarkably close to people looking for a handout. Night: Puerto Baquerizo Moreno
During the right time of year, we go for the incredible dance of the Albatross. If the name alone doesn't entice you, check out the courtship dance of the Waved Albratoss on YouTube! This species of Albatross only breeds on the island of Española aside from a few pairs of Ecuador's Isla de la Plata. Even when the Albatross are not there, this is one of the most unspoiled islands on Galapagos, making it a real treat. You will have to avoid stepping on Española's colorful iguanas, lava lizards, and other wildlife as we go. We will see Nazca Boobies close up and tick other important species like the Large Cactus-Finch and Española Mockingbird. After walking around the island, we will visit Gardner Bay, which could turn up Sea Turtles, swimming Marine Iguanas, Galapagos Sharks, and of course loads of dazzling fish. Night: Puerto Baquerizo Moreno
Day 3: Point Pitt & Frigate Bird Hill
Punto Pitt offers a chance of walking amongst all three species of Booby present in the Galapagos (Red-footed, Blue-footed, and Nazca). If there are no excursions to Punta Pitt available on this date, we will replace the excursion with one which passes by Punta Pitt and Pitt Island so we can get the Red-footed Boobies and lots of storm-petrels. Night: Puerto Baquerizo Moreno
Day 4: Flight to Isabella & Sierra Negra Volcano & Laguna Villamil
In the morning, we have a flight to catch. We will be on the other end of the archipelago in no time! Our first activity upon reaching Isabela will be to visit the highlands, which offer a diverse set of habitats and an impressive volcano. The Galapagos Martin and Galapagos Crake are easier up here than most spots of the archipelago. The Scalesia forest is an ideal place to look for Darwin's finches, including the Woodpecker Finch (a bird known for choosing and using tools to capture its prey). Hopefully the flamingos and some other birds will show themselves around Laguna Villamil. Night: Puerto Villamil
Day 5: Iguana Cove & Los Tunneles
Today, we look for Flightless Cormorants. This is the world's largest cormorant and he has traded his ability to fly in to be a master swimmer. Iguana Cove's rocky coast is the spot! Hopefully, Galapagos Penguins will also be about. After lunch, snorkeling might get us the chance to swim with penguins. Later on, the outskirts of Puerto Villamil offers good birding, and maybe a stray (incredibly-rare) Mangrove Finch will present itself for us (the mangroves where the incredibly small populations live are off-limits for tourists but we can still get lucky!) Night: Puerto Villamil
Day 6: Boat Ride to Santa Cruz & Highlands of Santa Cruz
In the morning, a boat will take us to Santa Cruz Island. There is a private reserve in Santa Cruz's highlands for Galápagos Tortoises where they can be seen in their natural habitat. This place is good birding habitat also, and we will be doing just that. After lunch, we will a place called "The Twins" which is a good area for many of Darwin's Finches, including Large Tree-Finch and Vegetarian Finch. The Media Luna Lagoon is good for Short-eared Owl and Galapagos Crake. Night: Puerto Ayora
Here we will have another chance of picking up pelagic birds whilst riding between Santa Cruz and Floreana. We visit a cave that was used by pirate's up in the highlands of Floreana, where we look for the Medium Tree-Finch which is unique to the island. If possible, we will pass by Champion Islet where we will try to catch a view of the rare Floreana Mockingbird.
Day 8: Charles Darwin Station and Flight back to Quito
No Galapagos experience would be complete without the emblematic Galapagos Tortioses. If we missed them in the highlands, we should get to see them here. Additionally, this offers a glimpse  into the crucial conservation work trying counterbalance the devastating toll people in the past had on the once huge populations of Tortioses. There are lots of birds here, but probably nothing new to add to our list (we will have already ticked off most everything by this point). Afterwards, we will be dropped off at the airport to catch our flight back to the continent where the service will end. End of service
Cost per person:
Small group Price: $ 5,570
Large group Price: $ 5,280
Set Departure Price: $ 4,920
Single person supplementary $600
*Exact Itinerary may be forced to change slightly based on weather conditions or unexpected events such as land slides.
Includes: Flights from mainland to the islands and back, transportation within the islands, food (3 meals a day) during service, lodging, activities, taxes, guiding services, National Park Entrance Fee, snorkel equipment.
What to Bring:
Sunscreen
Herbal bug spray
Aloe Vera
Long light-weight breathable clothing
Water-resistant windbreaker
Hat or buff for sun protection
Water bottle
Camera with rain protection (e.g. drybag)
Flashlight
Comfortable hiking shoes and crocs
Binoculars
Bathing suit