Welcome to
INTERNATIONAL BIRDING EXPEDITIONS
With over 1600 species of birds distributed through many tropical habitats, Ecuador is considered megadiverse and is relatively compact compared its massive political neighbors. While Peru, Colombia, and Brazil indeed have more bird species, Ecuador's small size allows international birders to bird many different biomes (biogeographical regions), habitats, and elevations within a short span of time. Between the Amazon, the cloudforests and highlands of the Andes, the lush Choco region, the dry Tumbes, and the pelagic Galapagos islands, Ecuador offers a full spectrum of amazing birding excursions.
On top of that, the touristic infrastructure in Ecuador is well-developed and friendly to birders. People throughout Ecuador are becoming perpetually more involved in birding all the time. New reserves and bird gardens open up all the time, and many established ones are often innovating.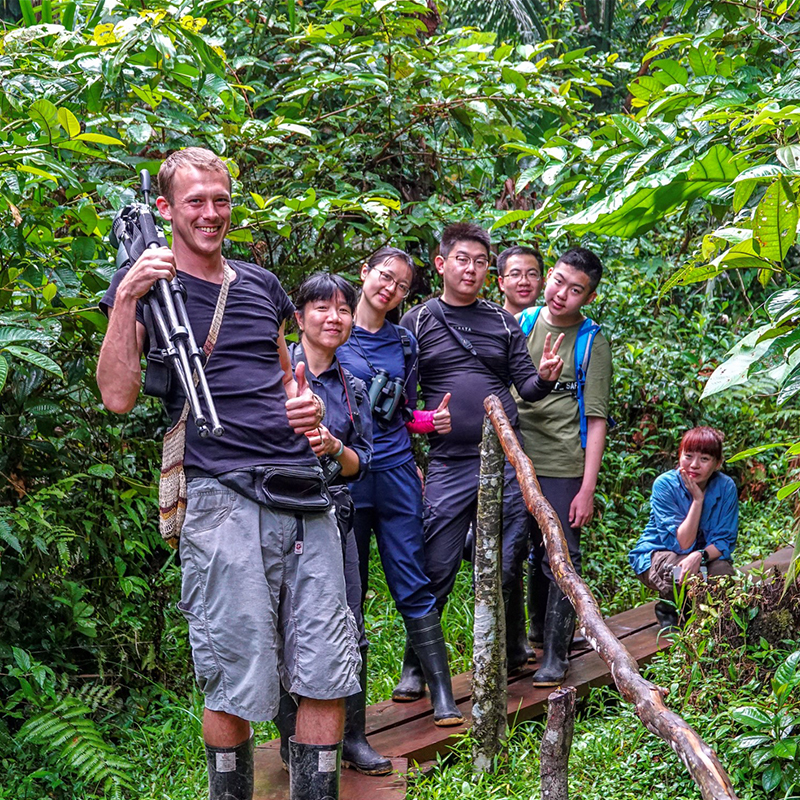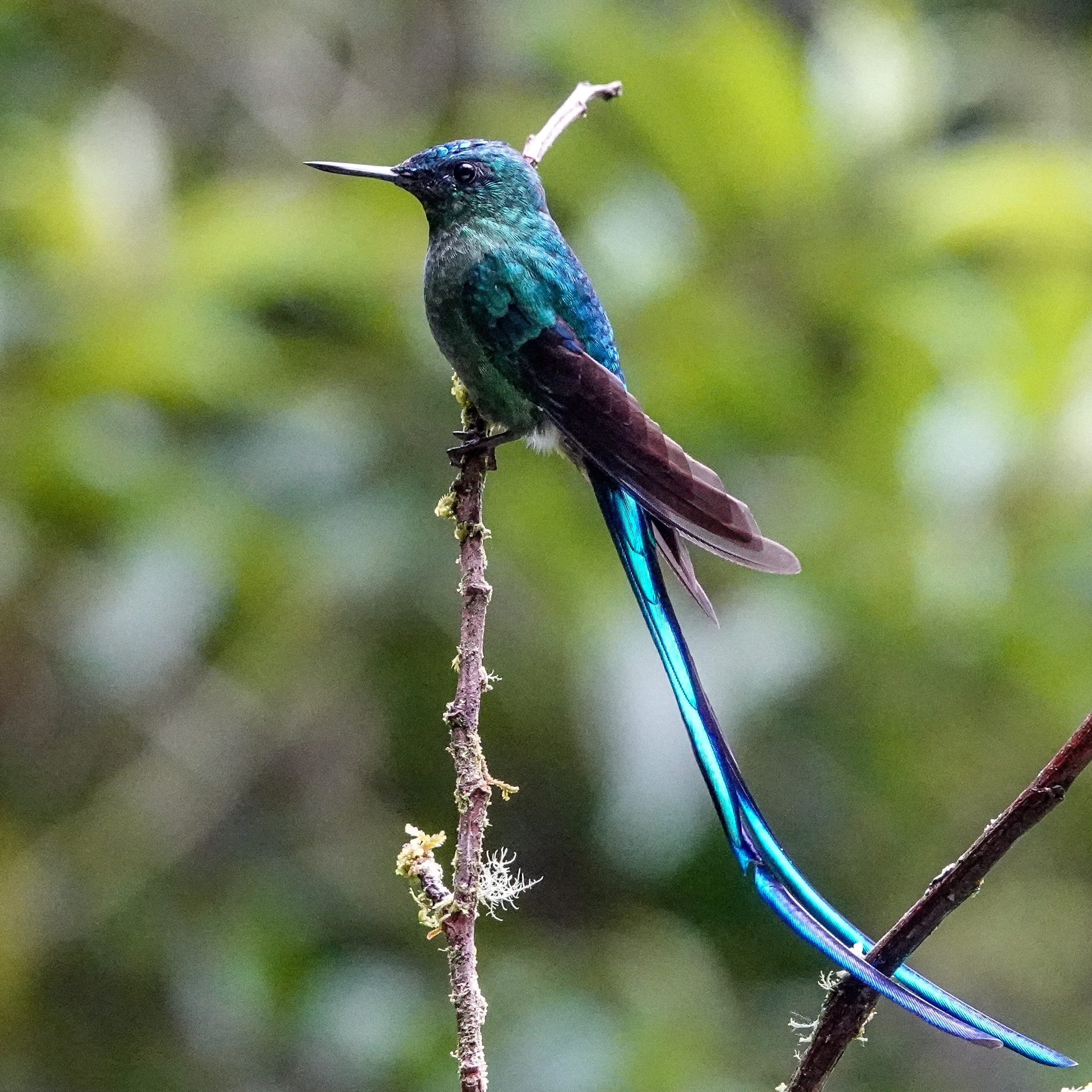 All of this combined offers very rewarding birding experiences for all types of birders. Advanced birders will have opportunities to rack up awe-striking bird lists. Birders who want a slower pace will find they have chances at getting amazing prolonged views of many birds also. Ecuador is also a prime destination for bird photography. Photographers will be elated by the amount and variety of pictures they will be able to take on their international birding vacation in Ecuador! Book your International Birding trip to Ecuador and let the amazing birding begin! International birders seeking to experience avian diversity on a global scale usually visit Ecuador multiple times. As an added spectacular bonus, Ecuador also offers visitors very broad cultural and gastronomic experiences every day.
Many birders visiting Ecuador their first time want to visit a combination of the Choco region, highlands, and the Amazon. This covers many biomes, each with its own set of birds. Megabirds like Andean Cock-of-the-Rock, Long-wattled and Amazonian Umbrellabirds, Giant and Sword-billed Hummingbird, Andean Condor, Hoatzin, Harpy Eagle, Giant Antpitta, Fiery Topaz, Nocturnal Currasow, and Rufous Potoo are waiting to be found. Throw in many species of tanager, toucan, parrot, raptor, cotinga, other hummingbirds, etc, etc, etc. into the mix, and birders' smiles only become larger by the day. Close proximity between birding sites means more time spent birding and less time moving between sites. Many birders include the Galapagos Islands in tropical birding vacation, where most of the 30 endemic bird species and many pelagic birds can be enjoyed on properly designed birding trips. Southern Ecuador also offers a spectacular birding circuit, offering a number of birding attractions, and a number of biomes.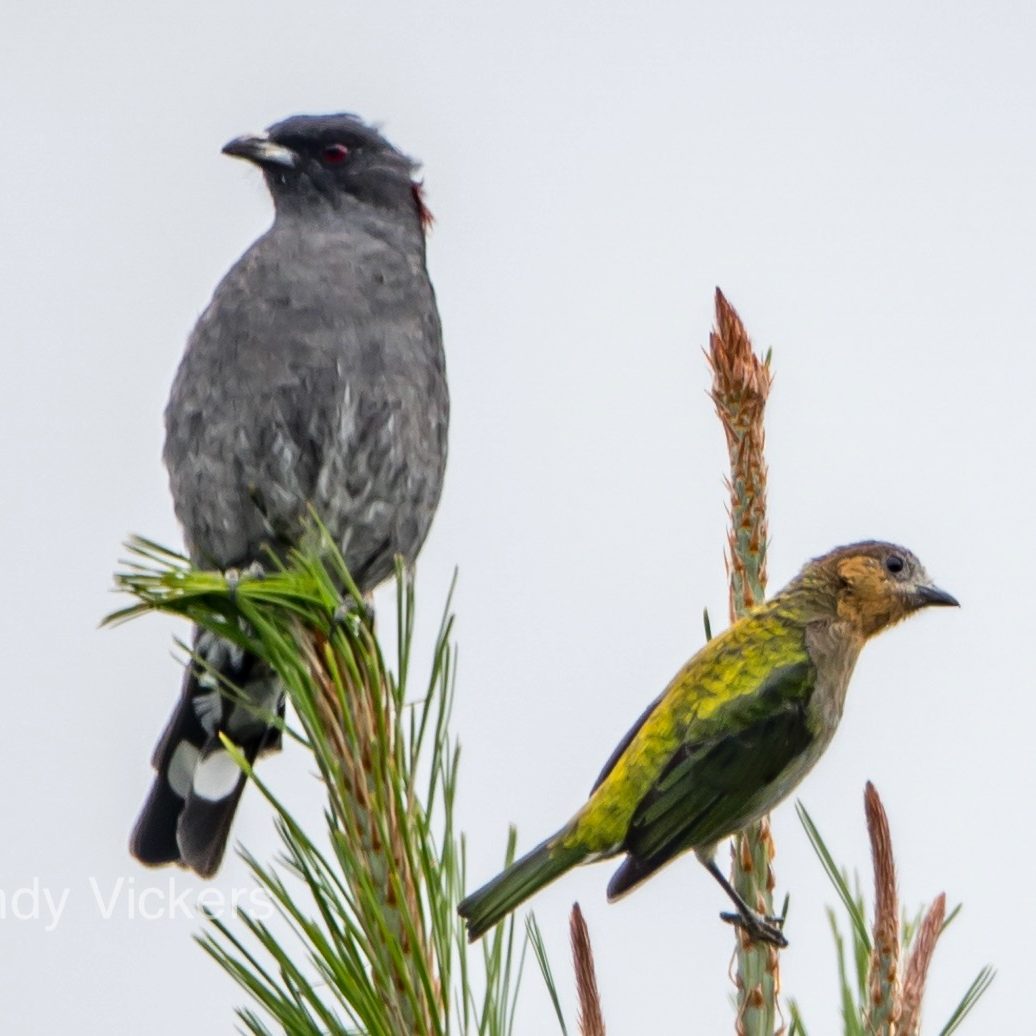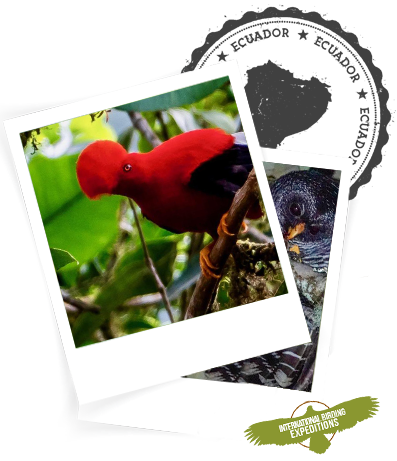 Our Guide
Meet Randy Vickers
Randy Vickers, birder, natural history buff, and cultural liaison has been living in Quito Ecuador for over a decade, leading tours and guiding a wide range of birders and nature seekers in experiencing the wonder that is Ecuador.  Randy uses his extremely trained senses and honed set of skills to quickly find birds and other animals, predict what the creature/s will do next, and position enthusiasts in the ideal location to experience the ensuing wild encounter. He has a way of simply and clearly presenting information to beginners or when language barriers present themselves, but can also deliver technical jargon when desired.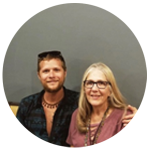 Randy is a true birding professional. He is kind, knowledgeable, and he cares how his clients day is going. He wants you to have the most epic birding experience. Thanks again for the adventure and all the checks you've helped make in my book and i'll be seeing you again very soon my friend! Choose International Birding Expeditions!!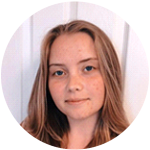 Randy was our guide for Yanayacu and Shiripuno, and I'm very glad we got him! He is a wonderful guide and person and I recommend anyone interested in Ecuador to request him. His affinity for the wildlife of Ecuador is amazing!
In International Birding Expeditions not only do we offer our pre planned tours, but we let you plan out custom made tours, by letting us know what and when you would like to visit certain places, this way our guides can advise a specially planned out route just for you and your companions, so don´t be afraid to let us know your special desires.
Contact us and Quench Your Wanderlust!